As the time going on,our vision may change.When you look around your couch,you may be dissatisfied with the former decorations.Therefore,you are eager to choose some products that match your decorative style and the shape of your sofa.
First,congratulations for you on coming to right place.Our brand may give you the possibility.Our products have many different styles and pattern,not only provide you more choices,but also give you some inspirations to decorate your couch.
Please allow me to introduce some for you sincerely.
The couch as the articles for daily use,should we buy the sofa towel for it?Just a kind of accessories,not  essential.The answer is NO !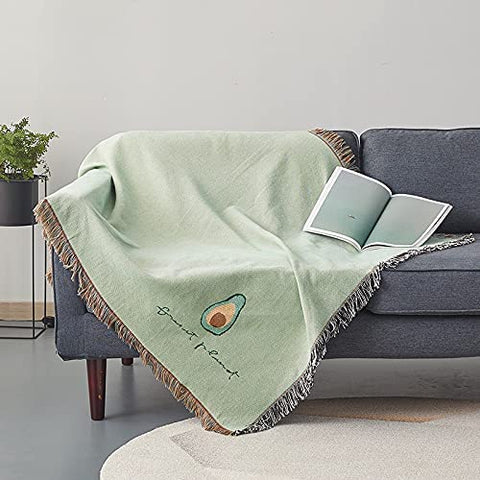 Why we should equip blanket for the couch?
The frequency of couch using is high,so it is easy to suffer some abrasion,to some extent.When your sofa have sofa blanket covering,the blanket can as the guard to protect your sofa fabric and prevent the couch from soiling.
How to choose the pillow cover and couch blanket you like ?
When we buy some products,we first consider the quality and safety.The fabric of our blanket and pillow covers are soft ,smooth and comfortable,most of them are made of cotton or hemp.So you do not to care the safety and quality.Apart from it ,we also need to consider the color and style.You should put your couch style as your foundation,choose the matched blanket.
If you do not have much time to keep the blanket clean ,you can choose dark color durable blanket to cover your couch.If you prefer the active atmosphere ,you can choose the light color to give you home more energy.
So,let us get to the point.
Introduce our products about couch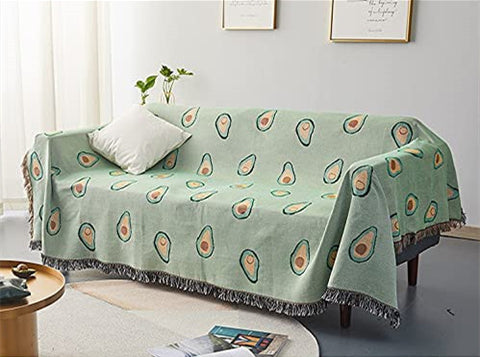 Avocado pattern exquisite and vivid,three-dimensional,with tassel,to keep your home fashionable and complement your room a chic feeling.Blanket is made of high quality fabric,carefully woven to ensure softness,rich texture and durability.Anti-fade, Anti-pilling, soft to touch, easy to care for.It keeps you warm,but it is not thick to the point where it will overheat you,giving you the perfect-balanced versatile throw blanket for all seasons use.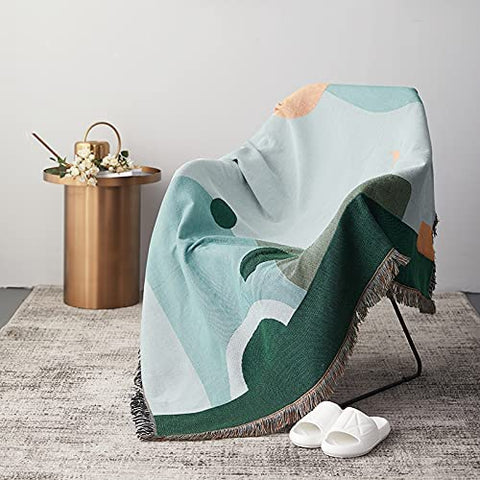 This cute blankets have star and moon pattern design with updated weaving tech which is not easy Snagging. Thick enough blanket, using reactive printing and dyeing technology, anti-fade. Blanket with the beautiful design and softest feel can be your best choice.Sofa slipcover is adopt cotton and fiber mixed textile structure,carefully woven to ensure softness,rich texture and durability.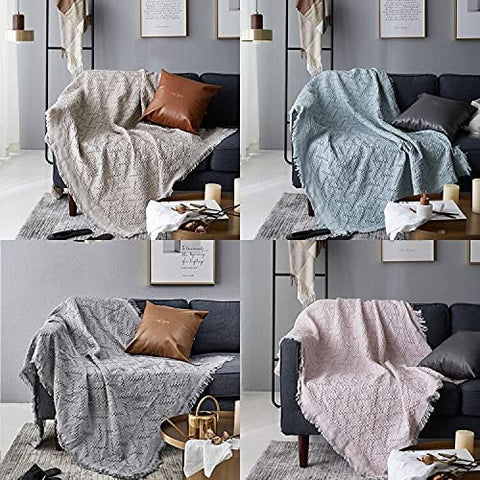 This blanket feature simple colors and textures. They will make an excellent decorative element in any home. Put it on the couch, sofa or chair. Stay warm and cozy even during the coldest evenings throughout this autumn and winter with our blankets.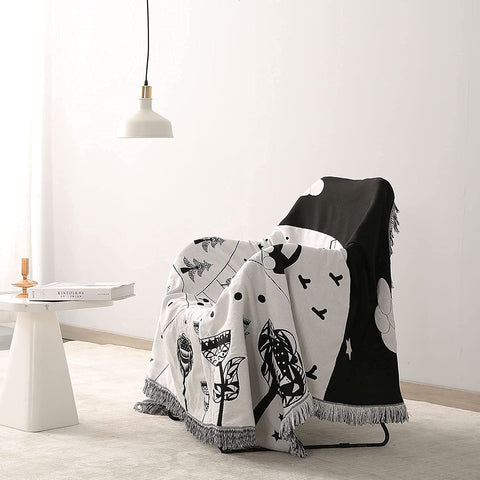 Beautiful tassel, black and white as the theme, with dream Farm patterns in the blanket, plain solid with refreshing color, is very lovely.Someone likes this style can choose it to decorate your home.Comfortable and soft materials make every touch very pleasant and warm.
some linked products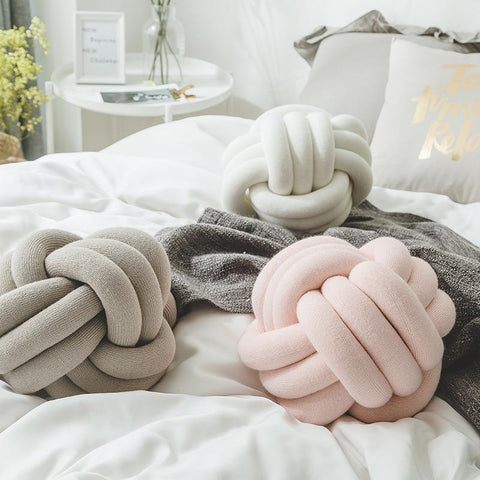 Made of acrylic fibers.Solid knotted throw pillow is different from other common pillow.The special shape and texture can make your house active and special.Globular pillow may attract your children's attention,it can act as the   sofa plush toys.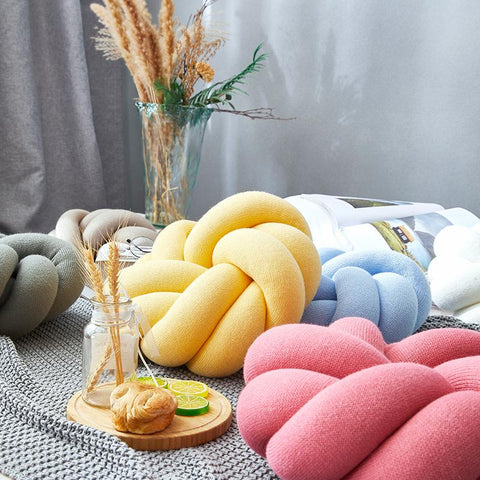 The flower pattern can suit many occasions,it has light and dark color to satisfy public demand.You can sit or depend on it to relax our body.
Hurry up,hurry up,update your couch.Open a new style.
 If you want to learn more ,you can visit another blog.